Features
Industrial chocolate melting machine is a special equipment for melting fat, cocoa mass or cocoa butter before chocolate production.
The chocolate melting machine commercial is one of the main machines in chocolate production, used to melt cocoa butter or cocoa mass.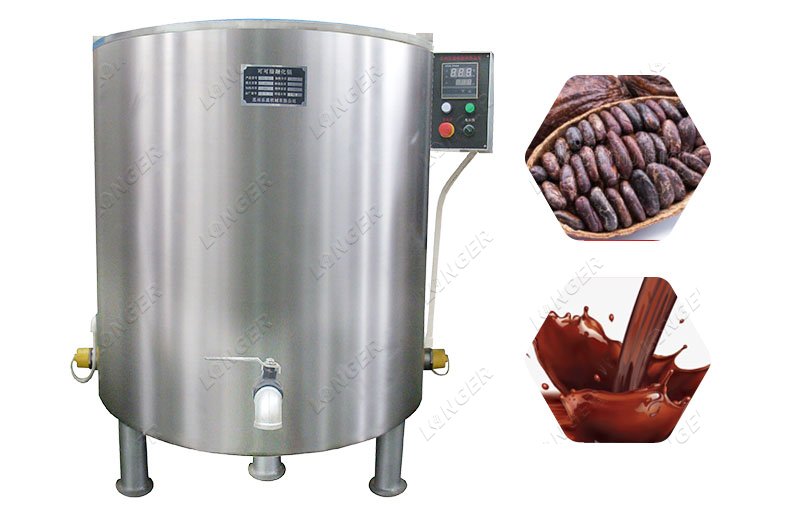 Advantage of Electric Chocolate Melting Machine:
Cocoa butter is the main raw material for the production of chocolate. They are solid under normal conditions. In order to grind evenly with powdered sugar, milk powder and cocoa mass, and to extend the service life of the grinding equipment, the cocoa butter should be melted before grinding. This industrial chocolate melting machine is a necessary pretreatment process for chocolate production.
The whole chocolate processing line mainly includes chocolate melting machine, sugar grinder, chocolate ball mill, chocolate storage tank, chocolate tempering machine, chocolate forming machine and chocolate cooling equipment.
Features of Electric Chocolate Melting Machine:
Chocolate melting machine commercial is the main equipment for producing melted fat in chocolate production. Mainly used to melt solid cocoa butter and cocoa liquor into liquid. The temperature during melting should not exceed 60 degrees. The holding time after melting should be as short as possible.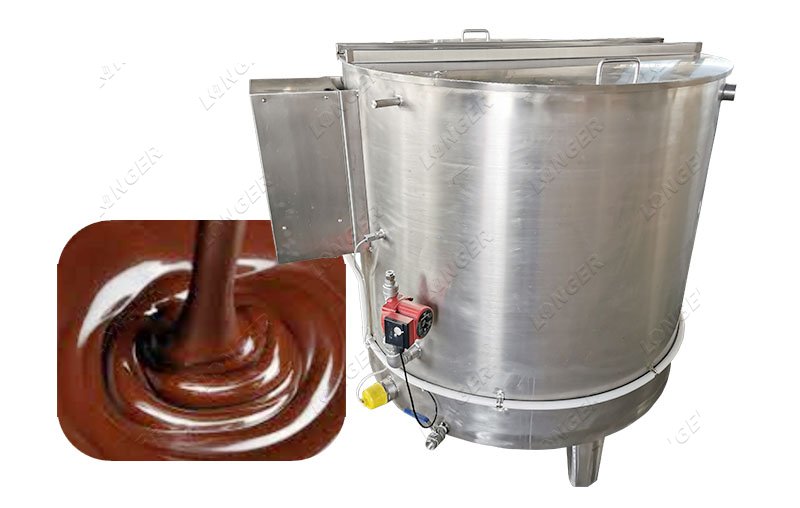 Chocolate production process:
Melting oil-refining-tempering-storage-forming-packaging
As a chocolate production line supplier, our machines are not only in good quality and high efficiency, but the price of the chocolate production line is also very favorable! Also welcome to consult us for details about our machine, and we are look forward to cooperating with you!