Features
This almond peeling machine is for sale and is also suitable for processing a variety of materials, such as almonds, peanuts, chickpeas, etc. The almond skin remove machine has a high degree of automation, a high rate of whole kernels, and a favorable price.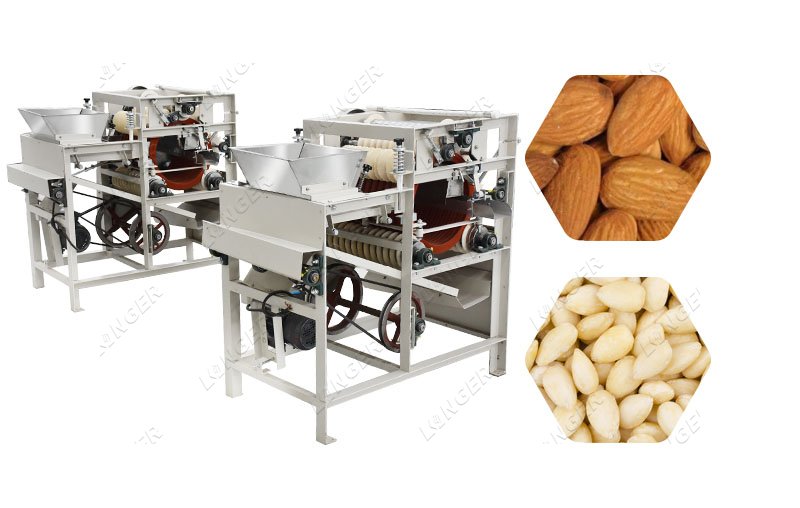 Advantage of Almond Peeling Machine for Sale:
l Low energy consumption. Using 220V and 380V voltage, low power consumption.
l Fully automatic. Just pour the material into the machine, and the almond skin and kernel can be separated automatically. The whole kernel rate is high. Moderate peeling can protect the almonds from being crushed.
l Stainless steel material. It is neatly made of stainless steel, has a long service life, and is safe and harmless to the human body.
l Can handle a variety of materials. Such as peanuts, almonds, chickpeas, soybeans, etc.
Almond Peeling Machine Video:
Structure of Almond Skin Remove Machine:
It is composed of rubber roller, vibrating screen and other parts. High-standard pure soft rubber wheels are used to imitate the peeling of the almond skin by human hands. The soaked almonds are put into the feeding hopper of the machine, and the rubber roller rubs and peels off the almond skin.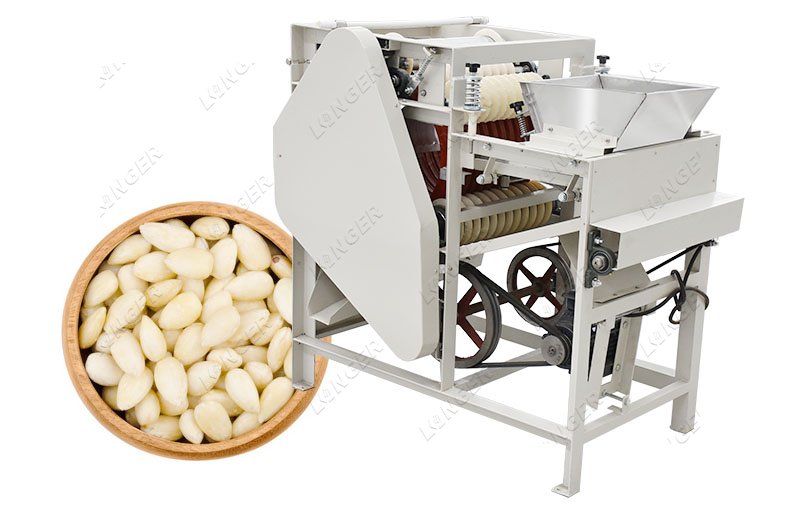 Working Principle of Almond Peeling Machine for Sale:
Put the soaked almonds into the hopper, the three fixed-powered roller wheels rotate, the feed wheel acts as a knife, the blade cuts the skin, and then the peeled raw material wheel presses the raw material into the hopper. Output through the discharge port.
You can also learn about the working principle from the almond peeling machine video.