Features
This chickpea peeling machine is the latest peeling machine of our company. This chickpea skin peeler has beautiful appearance, simple operation, energy saving and high efficiency, and is durable. It adopts wet peeling method, has two functions of peeling and separating, with good effect and high output.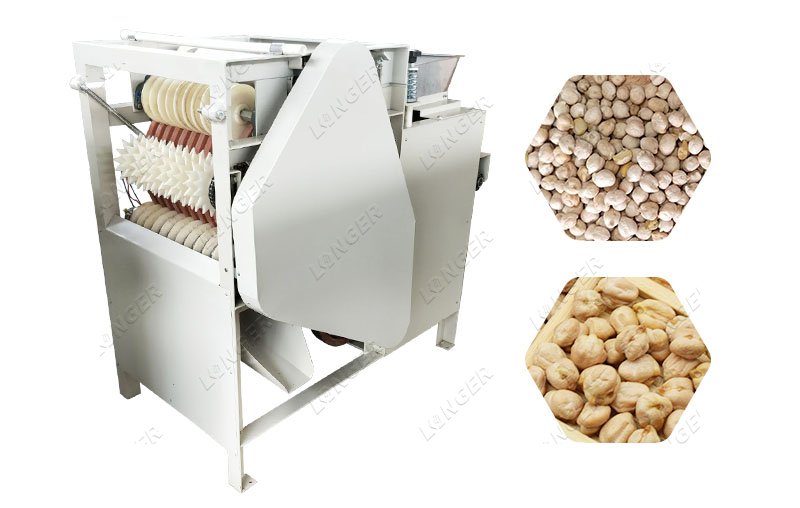 Advantages of Garbanzo Bean Peeling Machine:
l Sophisticated design, stainless steel material, fine workmanship, good-looking and durable.
l The shell of the chickpea peeling machine adopts plastic spraying process, and the appearance is beautiful.
l It has two functions of peeling and separating, with high peeling efficiency, reliable quality, high efficiency and energy saving, and easy operation.
l The power is small, the floor space is small, and it is fully automatic.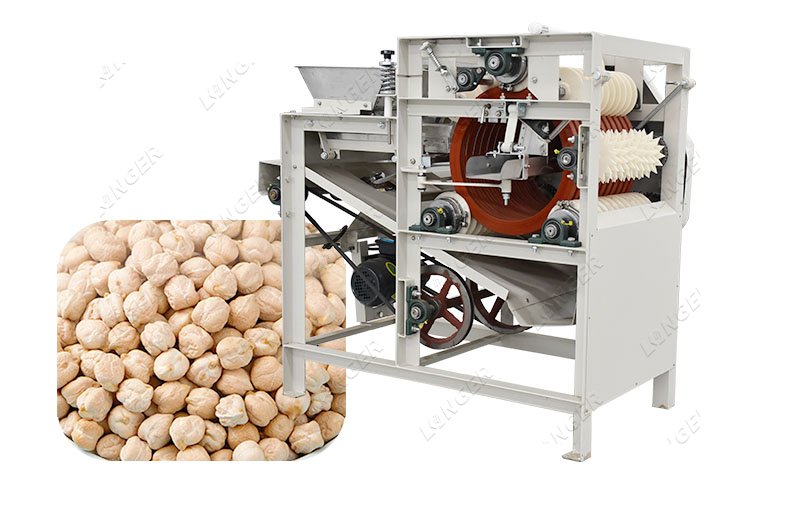 Features of Chickpea Peeling Machine:
l Advanced almond peeling equipment is necessary for the production of chickpeas, peanuts, broad beans, soybeans and other products.
l The peeling machine uses high-standard pure rubber soft rollers, imitating manual peeling, and has a high peeling rate. The peeled chickpeas will not break, the surface will not brown, and the skin and kernel will separate automatically.
Application of Chickpea Skin Peeler:
Garbanzo bean peeling machine is suitable for the peeling and separation of chickpeas, soybeans, peas, almonds and other materials. It is suitable for food processing industry and is the best choice for production.
rame allow="accelerometer; autoplay; clipboard-write; encrypted-media; gyroscope; picture-in-picture" allowfullscreen="" frameborder="0" height="315" src="https://www.youtube.com/embed/_qKTyxGEuOQ" title="YouTube video player" width="560">
rame>