Features
Cocoa bean peeling machine is mainly used for cocoa peeling and separation. It uses advanced technology to process cocoa beans. The cacao winnowing machine for sale, and automatically removes cocoa skins. It is the best choice for the cocoa processing industry.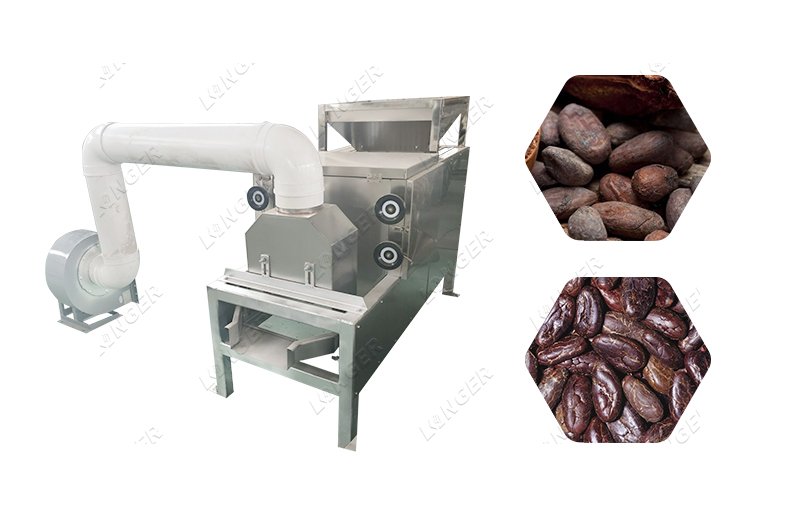 Advantage of Cocoa Bean Winnowing Machine for Sale
:
l High peeling rate. The peeling rate can reach 90%.
l The broken rate is low. The peeled cocoa beans have a low crushing rate and a beautiful appearance.
l Cycle peeling. The fan circulates to remove the cocoa bark without pollution to the environment.
l Automatic classification. The vibrating screen separates the cocoa beans from the skins and kernels, which can separate the cocoa beans cleanly.
l The structure is reasonable, the output is large, and the production is efficient.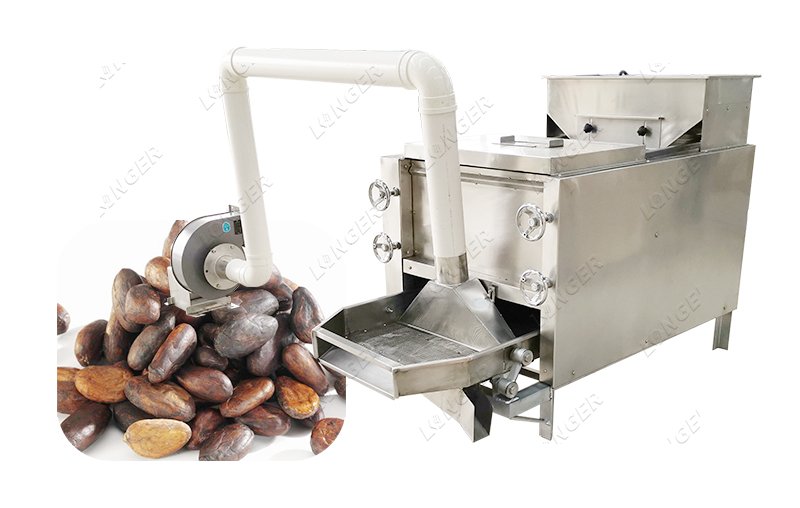 Working Principle of Cocoa Bean Peeling Machine:
It is mainly composed of feed inlet, vibrating screen, winnowing machine, and dust collector. The winnowing machine can suck out the removed cocoa skin, and separate the cocoa beans from the skin through a vibrating screen. The peeling effect of cacao winnower for sale is good, the efficiency is high, and the output is large.
rame allow="accelerometer; autoplay; clipboard-write; encrypted-media; gyroscope; picture-in-picture" allowfullscreen="" frameborder="0" height="315" src="https://www.youtube.com/embed/asu6QMVW29g" title="YouTube video player" width="560">
rame>
Structure of Cacao Winnower for Sale:
Inlet hopper-vibrating screen-rubber roller-winnowing machine-control motor
Cocoa bean peeling machine is a special equipment for cocoa bean peeling, which can be customized according to the needs of customers. This machine is often used for cocoa bean processing, with simple operation and low price.