Features
As a specialized company pistachio peeling machine for sale.Our company adopts artificial peeling technology with high peeling rate and high whole kernel rate. The pistachio peeling machine can peel the soaked pistachios quickly, with stable performance, safety and reliability.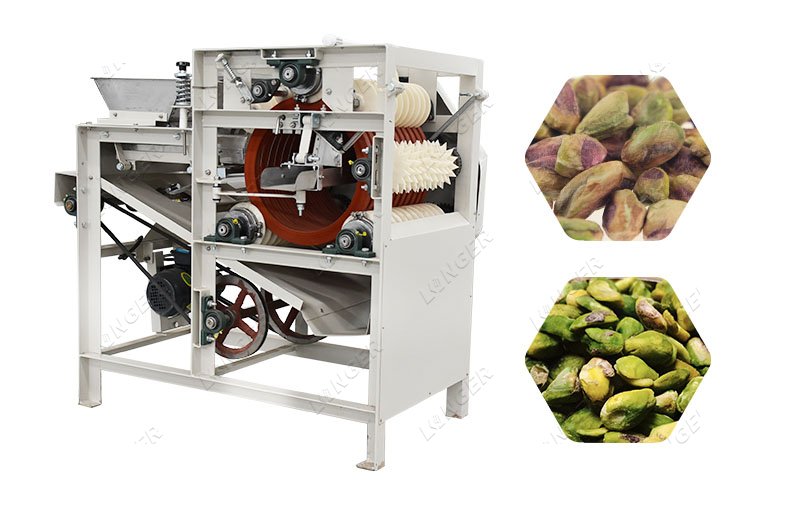 Working Principle of Pistachio Nut Peeling Machine:
l Before peeling, soak the pistachios in water for a few minutes.
l Pour the soaked pistachios into the hopper, and the raw materials pass through the vibrating screen and then enter the rubber roller for peeling.
l The pistachio peel is cut by the knife roller, and the discharging wheel presses the pistachio back into the hopper, and the peeled skin is thrown out by the spinning wheel.
Advantage of Pistachio Peeling Machine:
l High peeling rate. The peeling rate can reach 96%.
l Suitable for a variety of materials. The pistachio nut peeling machine can be used for the processing of pistachios, peanuts, almonds, soybeans and other materials.
l Advanced technology. Low power consumption, energy saving and emission reduction, environmentally friendly and resource saving.
l Small footprint. Beautiful appearance, easy to operate and clean.
Features of Pistachio Peeling Machine for Sale:
l The whole kernel rate is high. The pistachio has a high integrity rate after peeling.
l Efficient production. While peeling, the skin and kernel are separated automatically, and the output is large.
l There are many applicable materials. The pistachio peeling machine is widely used in pistachios, almonds, peanuts, soybeans, broad beans and other materials.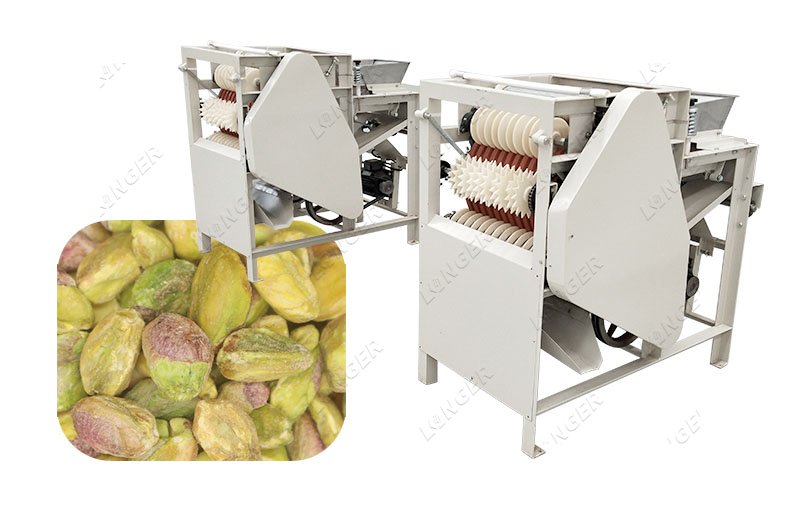 Precautions of Pistachio Nut Peeling Machine:
l Before using the equipment, check whether each part can operate normally, especially the screws of each part should be checked whether they are tightened.
l Pay attention to grease the bearings on time.
l Clean the equipment in time after each use.