Features
As a high-quality groundnut peeling machine manufacturer, this wet peanut peeling machine is an ideal equipment for removing red skin of peanuts. It can also be used to peel a variety of materials, such as peanuts, almonds, soybeans, chickpeas, broad beans, etc. Large output and no pollution.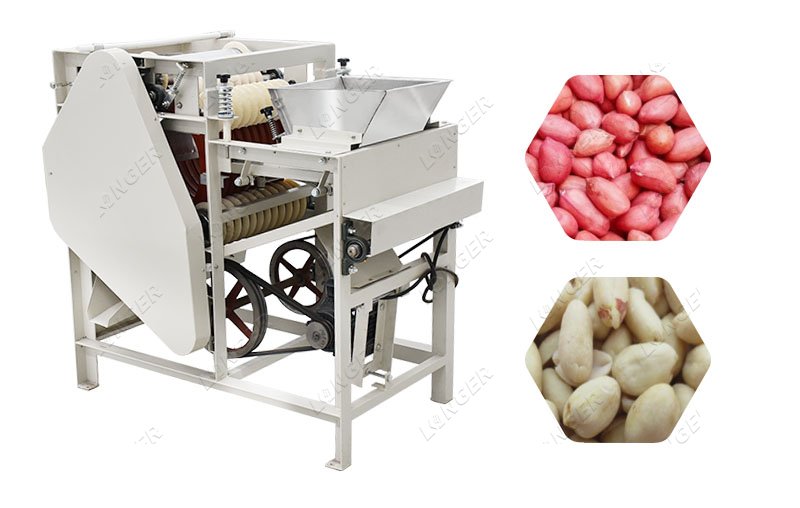 Advantage of Wet Peanut Peeling Machine:
l Professional machine to remove peanut skin. Advanced technology, efficient and durable.
l High peeling rate. The working performance is stable, and the efficiency is good.
l Small footprint. It can be used as a stand-alone machine or in a large-scale production line.
l The material is harmless to the human body. Low noise, no pollution to the environment, and harmless to the human body.
l The groundnut skin remover machine can keep the original color and flavor of peanuts, and is suitable for the production of various peanut products.
Working Principle of Machine to Remove Peanut Skin:
l Soak the peanuts in hot water for a few minutes.
l Pour the soaked peanuts from the inlet and into the rotating rubber wheel fixed by three power rollers.
l The peanut red coat is cut by the blade on the knife holder, and then the discharging wheel presses the peanut into the hopper, and the red coat is thrown out by the shaking wheel.
l Peanuts are not broken after peeling, the color is white and beautiful, the protein does not deteriorate, and the nutrition is not lost.
Features of Groundnut Skin Remover Machine:
l The output is large. Efficiently remove the red coat of peanuts.
l Doesn't hurt peanut kernels. The red coat of peanuts is completely removed, without damaging the surface of peanuts, and without affecting the nutritional value of peanuts.
l Separation of skin and kernels. After the peanut red coat is removed, the peanut skin and kernel are automatically separated, which is efficient and convenient.
l The material has a wide range of applications. Suitable for peanuts, almonds, broad beans, soybeans, pistachios and other materials.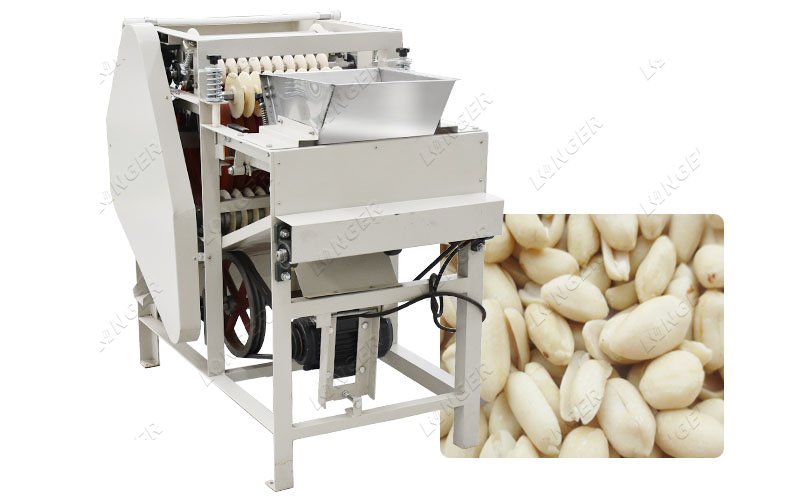 Wet peanut peeling machine is a special peanut peeling machine, peeled peanuts are widely used in the production of peanut products such as fried peanuts, flavored peanuts, peanut flour and eight-treasure porridge. As a professional groundnut peeling machine manufacturer, we provide high-quality services and complete after-sales systems to the food production industry.