Features
Our company's cashew roasting machine for sale, which is suitable for roasting a variety of nuts, such as cashews, peanuts, sesame, almonds, etc. The cashew dry roasting machine adopts automatic control system, fully automatic, large output, low noise, it is the most advanced and it is the most efficient cashew roasting plant.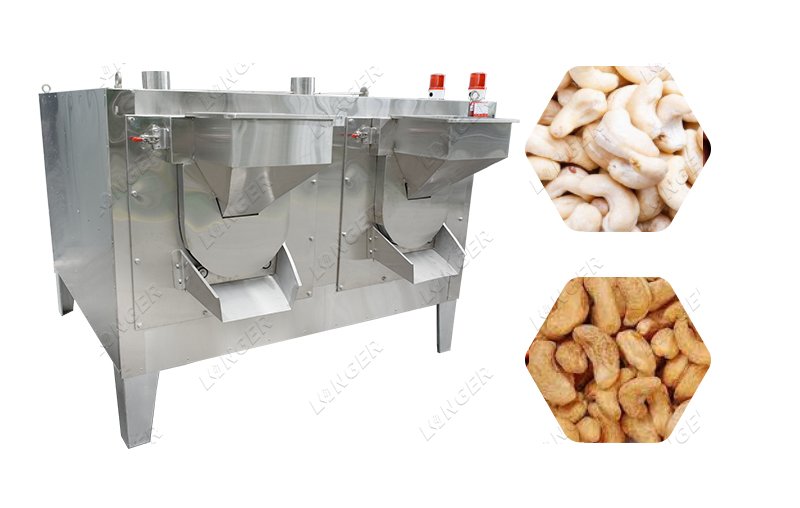 Advantage of Cashew Kernel Roasting Machine:
l The heating method is optional. Electricity or gas can be used as heating energy.
l Heat evenly. The internal 360° mesh swing cage structure makes the material continuously rotate during the roasting process, so that the heating is evenly.
l The rolling direction of the roasting past is adjustable, and the cashew dry roasting machine can be rolled in the direction of the clock and counter.
l Fully automatic. Automatic ignition, convenient and quick, automatic temperature control.
l Good insulation system. 5-10cm high-quality rock wool board is used as an insulation layer to avoid heat loss.
l Cashew roasting plant occupies a small area, has a compact structure and is durable.
Structure of Cashew Roasting Machine for Sale:
l The roasting machine is composed of a transmission part, an electric heating tube, an electric control box, a drum and other parts.
l Using an automatic control system, the temperature in the rolling part is controlled by an instrument.
l With high degree of automation and low noise, it is a high-quality equipment for roasting nuts such as peanuts, cashews, almonds, sesame, soybeans, etc.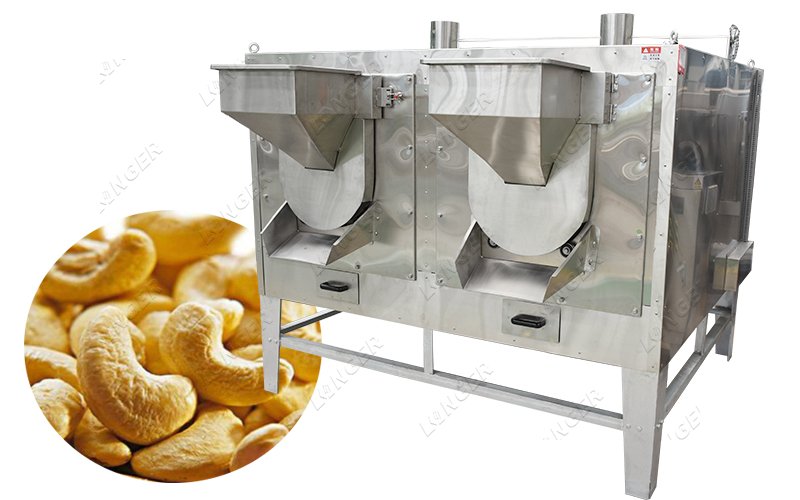 Application of Cashew Dry Roasting Machine:
The roaster is mainly used in the food processing industry to roast cashews, peanuts, almonds, sesame, etc. to reduce their water content.
The cashew kernel roasting machine has a wide range of uses, and has the advantages of environmental protection, heat insulation, and energy saving. It is currently the most advanced roasting machine in the world at a favorable price.