Features
The melon seeds roasting machine is a new type of high-efficiency roasting equipment developed by our company. There are two forms of electric heating and gas heating. The heat utilization rate is high and the production cost is low. The advanced design makes the material heated evenly and the roasting effect is good.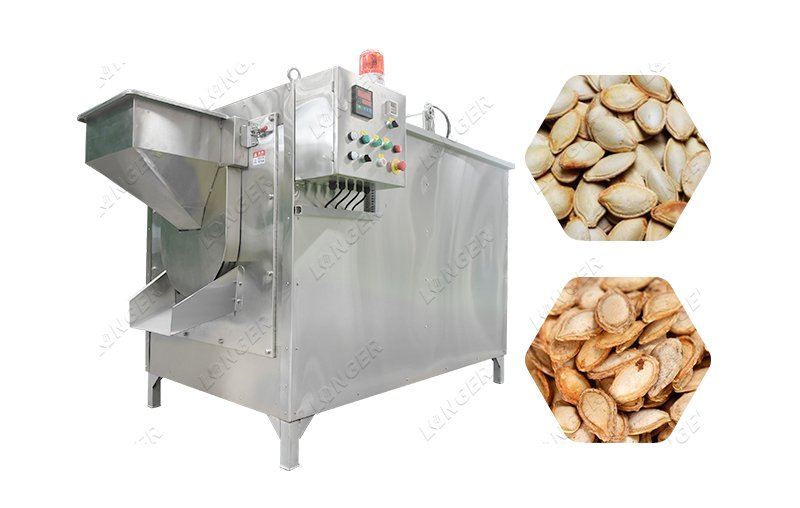 Advantage of Pumpkin Seed Roasting Machine:
1. Stainless steel material, good quality, hygiene and safety.
2. Heat evenly. The drum-type roasting ensures uniform heating process, good color and taste of the baked material.
3. Easy to operate. This roasting machine is easy to operate and maintain, and the product is safe and pollution-free.
4. The temperature is controllable. Equipped with time and temperature control devices to help operators control the quality of roasted peanuts.
5. The capacity is optional. This pumpkin seed drying machine has different capacities and is suitable for different purposes, such as small or large food production purposes.
Working Principle of Melon Seeds Roasting Machine:
During the roasting process, the materials are continuously pushed in the oven to form an uninterrupted cycle, so that it is heated evenly, and effectively guarantees the quality of roasting.
Electricity or gas heating is used as power, and roasting is achieved by rotating the drum.
Application Range of Pumpkin Seed Drying Machine:
This machine is suitable for the food industry, such as the drying or roasting of granular materials such as melon seeds, pumpkin seeds, peanuts, almonds, walnuts, cashews, soybeans, chickpeas, pistachios, etc.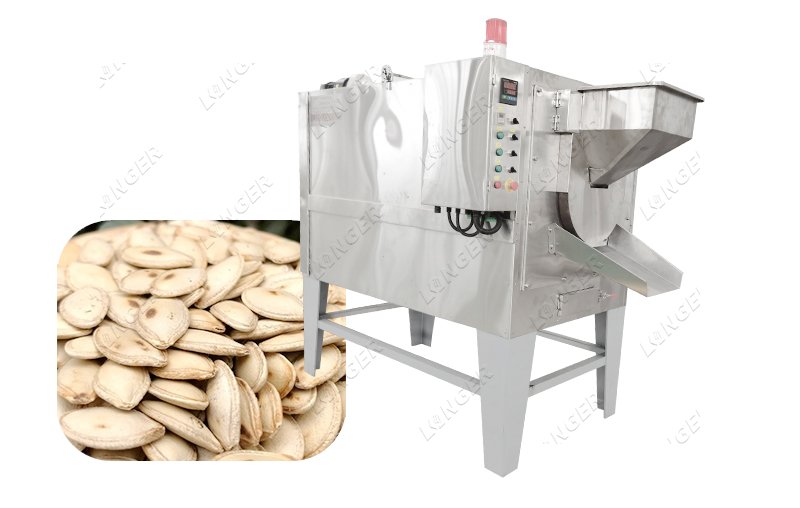 Features of Pumpkin Seed Roasting Machine:
Temperature controllable: working temperature can be set freely, adjustable from 0-300℃.
Even roasting: The 360° mesh roller structure is adopted, and the materials are constantly turned over during the roasting process to achieve constant temperature roasting.
Energy saving. The inside of the melon seeds roasting machine uses high-quality thermal insulation cotton as the thermal insulation la
yer, which has high heat utilization rate and avoids heat loss.

Optional heat source: The equipment can use electricity and natural gas as the heat source, and the needs of different customers can be changed.
Long service life: The whole structure is made of stainless steel, which is durable.

Drum Type Roasting Machine Test Video: