Features
Introduction of Hazelnut Almond Shelling Machine
Almond shelling machine is one of important part for almond processing factories. Longer machinery offers almond sheller with different capacity to meet specific demand of customer. Single-stage almond shelling machine is a simple equipment for shelling almond, single grade shelling, and the gap is adjustable. After the almond are poured into the machine, there are some small almond that have not been broken. After screening out, adjust the gap of the machine to break the shells again. Our factory also provides a three-stage almond nut cracker machine.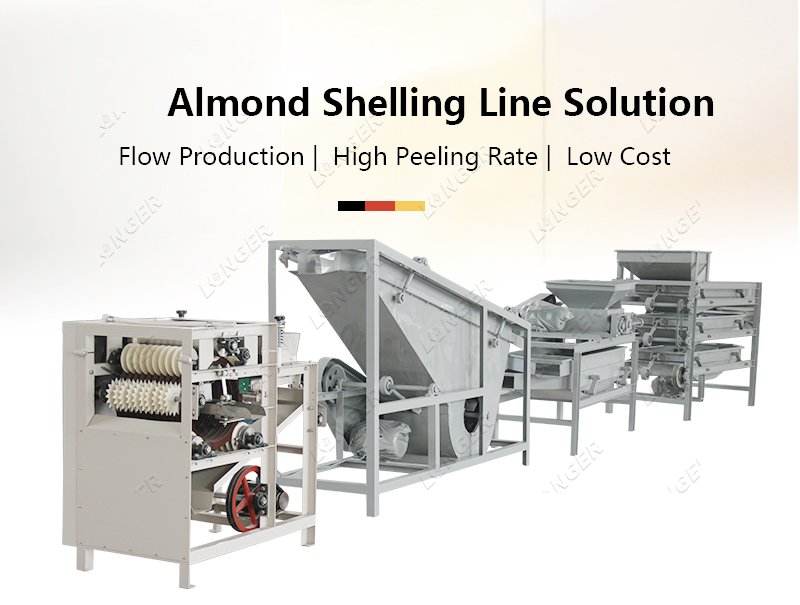 This hazelnut shelling machine is widely used for shelling almond, badam, hazelnut, etc. High shelling rate, easy operation.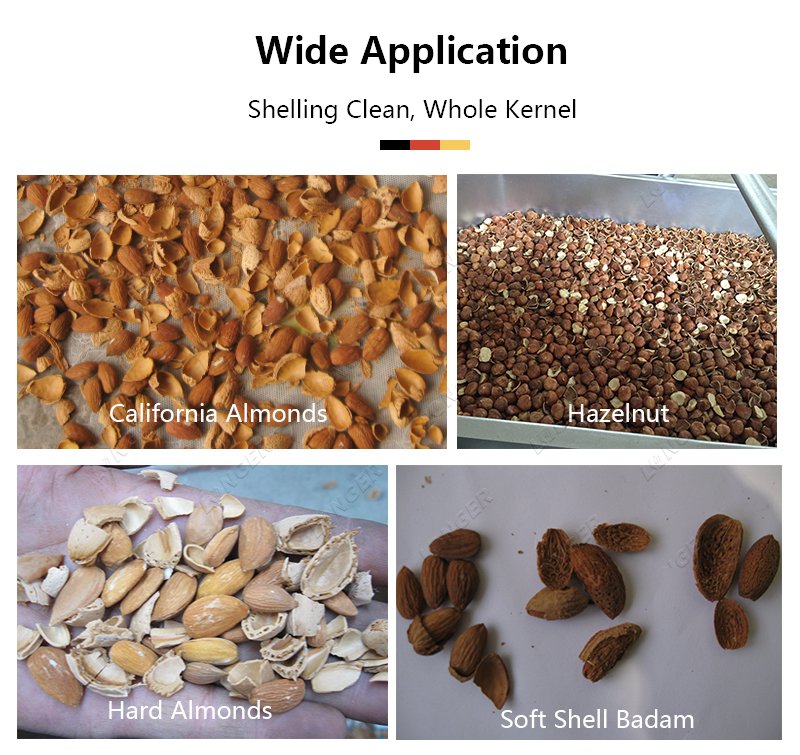 Features of Good Quality Almond Shelling Machine
Almond shelling rate can reach 98% with the broken rate less than 1%.( Note: for a better cracking effect, you should grade the almonds first)
Easy to operate, less labor. The shelling process is automatic and one worker is enough.
Rotary and adjustable rollers make this almond shelling unit suitable for almond with all hardness.
Main components all adopt stainless steel and has a long service life.
High shelling efficiency with low energy consumption.
Low land occupancy and investment.
How can we crack almonds fully without breaking inner kernel? It depends on the gap almond passing through. Small almonds cannot get cracked while large almonds will be pulverized. So if your almonds are of different size, you'd better grade them firstly. Do not throw almond shells away, as they can be furthered made into compost products such as animal bedding material or co-gen plants for energy production.