Features
Introduction of Pumpkin Seed Shelling Machine
The melon seed shelling unit is a special dehulling machine for white melon seeds independently designed and manufactured by our company. This machine can realize the hulling, peeling and separation of white melon seeds (pumpkin seeds, horn melon seeds, watermelon seeds, gourd seeds). selected.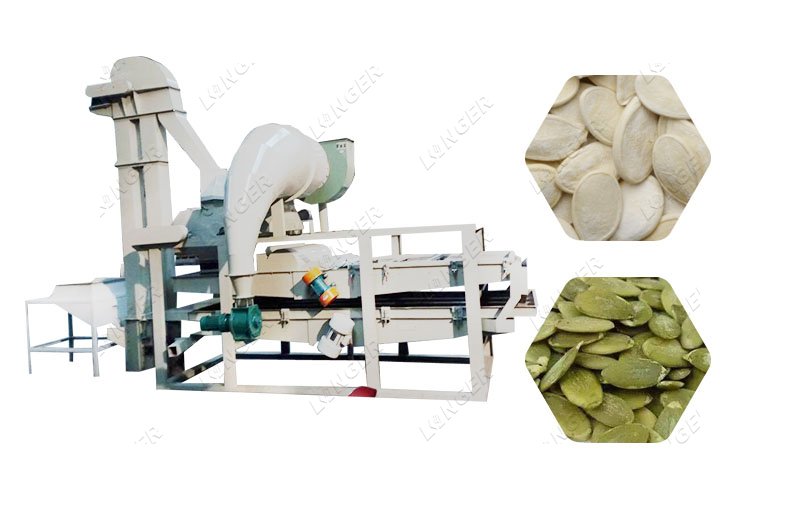 Features of Melon Seed Shelling Machine
Shelling by wet method
Through the improvement of the original shelling machine, the shelling efficiency is higher and the crushing rate of the nuts is lower.
Application of cyclic dehulling, that is, unhulled kernels automatically enter the next dehulling cycle;
In the collection and treatment of leather, vibration negative pressure sorting is used to replace the blowing method, which reduces the generation of dust.
Increase the sorting and screening process and the screening area, so that the kernel can be fully screened, and reduce the crushing caused by the kernel returning to the sheller
The white melon seeds of different specifications can be processed by replacing the sieve section.
Compact structure, low loss, easy operation and maintenance, etc. Improved hulling machine is adopted to improve the hulling effect
The adoption of vibrating negative pressure separator and screw unloader facilitates the collection of leather and reduces the generation of dust.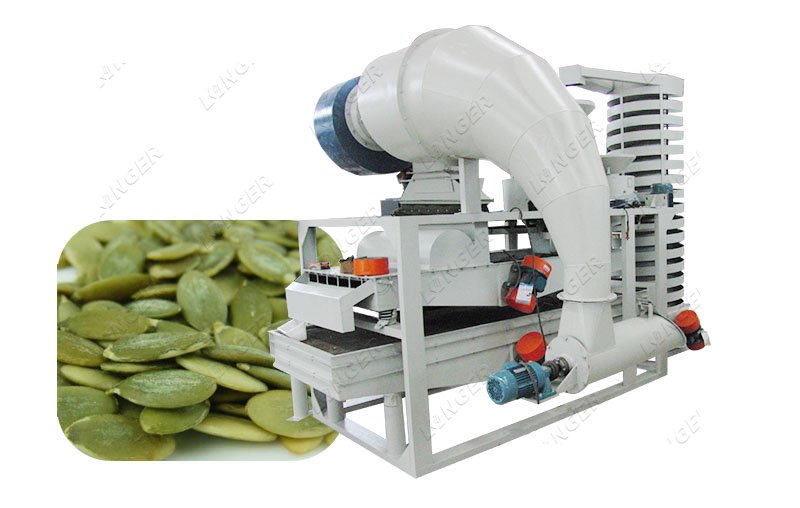 Structure of Sunflower Seed Shelling Machine
The vibration source in the whole set of equipment adopts the form of vibration motor, and the equipment installation is convenient and fast without foundation. The unit is mainly composed of ① upper hopper, ② bucket elevator, ③ sheller host, ④ centralized control cabinet, etc.