Worth Selecting Pet Food Extruder Machine
2016-11-08
The pet food extruder machine is also known as a wet type feed pellets extruder,equipped with a heating boiler which can provide natural gas continuously to fully cook the raw materials. The cooked materials are easy to form quality of feed pellets, as well as more nutritious and easy to digest. It is widely used to make pet feed pellets, such as cat and dog food and other feed pellets for different pets.

Pet food machine is mainly make the corn, soybeans and other grains into feed pellets for cat, dog, rabbit, fish, shrimp , etc.This machine is indispensable in pet food processing industry.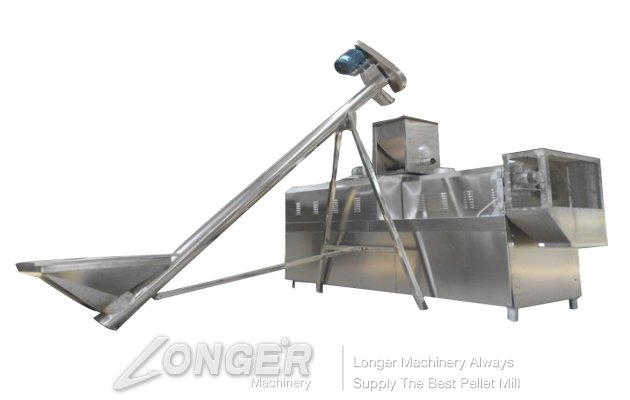 The businessman who operating the pet store or ready to run the pet feed can look at the machine to know some.

The main characteristics of Pet Food Machine:
Firstly, the pet food extruder adopts frequency speed controlling with high degree automation and stable performance.

Secondly,the machine are made of the alloy steel and special technology, durable usage. Adopt the building block structure, compact structure and easy to operate.

Thirdly,the forced lubrication system make sure a longer service time of the pet feed pellet machine transmission system.

Fourthly,automatic temperature control system makes the temperature more directly viewed and the parameter more precise.

Fifthly,the pet food machine can be equipped with a heating boiler when required which can connect to the heating gas, so that make the grains fully cooked.

Finally,this pet food extruder machine has wide application for making feed pellets with various shapes for fish, dog, cat, etc.