Features
Introduction of Autoamtic Cashew Nut Shelling Machine
Sepecial cashew mechanical removal of cashew nut shell. Cashew nuts should be classfied into 3-5 grade according to the width of the cashew nut before shelling. Each machine has 6pcs feeding ports and feeding job will be finished automatically. Easy to operate and high efficiency, which is suitable machine for cashew nut factory. After being used by many users, they agreed that this machine is indeed an ideal device for opening cashew nut shells and is worthy of promotion.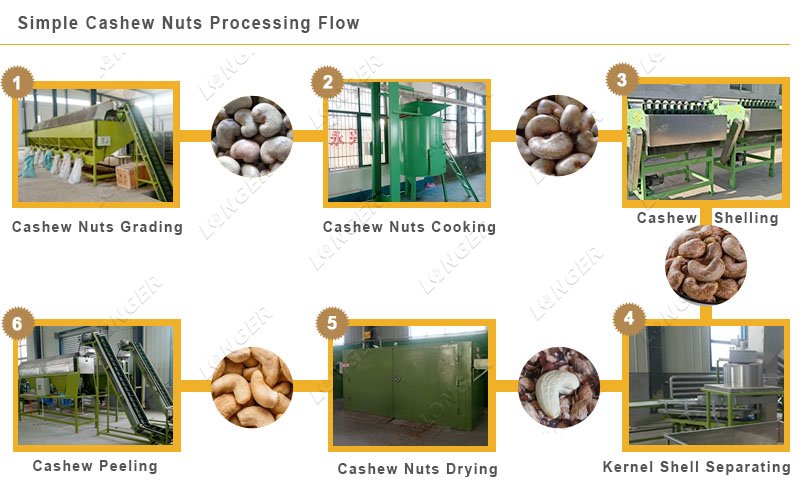 Advantages of Cashew Shell Cutting Machine
High production efficiency, high yield, and good safety.
Need less labor, realize large-scale production
Automatic shelling technology, no need to place materials, automatic blanking positioning
Shelling rate is about 90%-95%
Working Video of Cashew Nut Shelling Machine
From this video, you can see how cashew nut shelling machine works.